Links to World Missions and stories of Local Church Outreach to which Risen Hope is committed.


January's Memory Verse
And he shall stand and shepherd his flock
in the strength of the LORD, in the majesty of
the name of the LORD his God.
And they shall dwell secure, for now he
shall be great to the ends of the earth.
And he shall be there peace.
(Micah 5:4-5a ESV)
Risen Hope Community Church
Random Lake, Wisconsin

Camp Daniel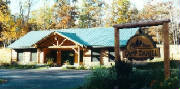 In April 2012 a team of volunteers from Risen Hope went to Camp Daniel to help with construction of their new facilities in Athelstane, WI. The Team included Nathan Wachs and Wesley Ramadhar.
During the summer of 2011, members of Risen Hope again served as counselors at Camp Daniel. Joey and Melodie Hafemann, Steve and Drew Dauster, Johannah and Moriah Hensler, Caitlin Watson, and Joe Schanen experienced the grace of God while modeling the love of Christ in a gloriously challenging ministry.
During the week of August 8, 2010, Pastor Steve, Johannah Hensler, Caitlin Watson and Andrew Wachs had the privilege of serving as counselors at Camp Daniel, near Athelstane, WI. The mission of Camp Daniel is to minister to men and women, boys and girls who struggle with disabilities and have special needs. Sharing the Gospel, nurturing faith, and providing opportunities to serve for those with disabilities is the aim of Camp Daniel.
Risen Hope Youth Group Service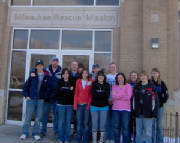 Risen Hope youth spent Valentine's Day 2009 delivering clothes, Bibles, and serving at the Milwaukee Rescue Mission.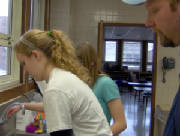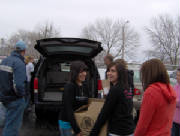 Waveland and Bay St. Louis, MS
Huricane Katrina Relief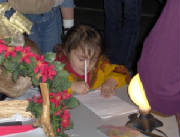 On December 16, 2005, a group from Risen Hope Community Church teamed-up with other area churches and headed down to the Gulf Coast to serve in disaster relief efforts organized by Christian Life Church, Foley, Alabama.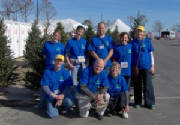 In February & April, 2006, and again in April, 2008 teams from Risen Hope returned to Waveland, Mississippi. Please join us in praying for the ongoing work of volunteers at Camp Katrina, that it will bear much fruit for the Kingdom of our Lord Jesus Christ, and that God will be glorified thru His church.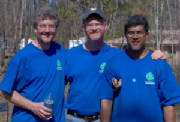 Cornerstone Presbyterian
High School, Corozal, Belize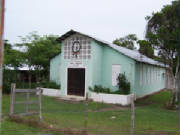 In June 2007, Tammi Campbell joined members of her family's home church, Immanuel Presbyterian, Mesa, AR on a trip to Central American. Please pray as work continues on construction of facilities for Cornerstone Presbyterian High School in Corozal, Belize.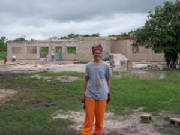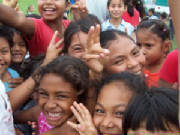 Please share your comments with us by sending an email. We appreciate any and all feedback.