Click here to see preliminary plans for our "house of meeting."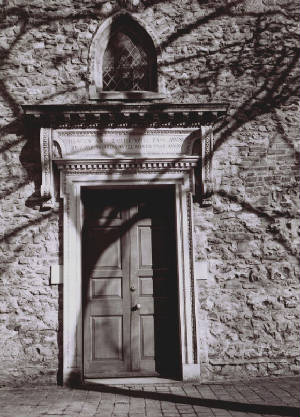 Exalting the God of Hope,
Sharing the Hope of God
Risen Hope Community Church had its first meeting in March of 2004, as a group of 10 adults and 11 children met in home for fellowship and prayer. We are persuaded that God's purpose in bringing us together is to further His kingdom in our community.

We believe there are many people in Random Lake and the surrounding area who have lost interest in church, but not in God. We want to be a place where men and women, boys and girls discover that the pursuit of God is worth their time and energy. We hope, by the grace of God, to be joined by scores of people from the community of Random Lake who at the present time are not attending church.

We want to be a place where young and old, and everyone in between, join together in relevant and heartfelt worship of God. We are convinced that the generations need each other and that a joy-filled fellowship of young and old is clearly in keeping with God's design for His Church. The music in our services reflects this commitment. We have a "blended" style of worship that seeks to honor both the traditional and the contemporary.

We aim to be a place where children grow to become genuine followers of Jesus Christ. By supporting, equipping and encouraging parents to bring up their children in the discipline and instruction of the Lord, we as a church are committed to assisting in this most important task.

We desire to be a fellowship that warmly welcomes those who are without a church home, yet long to understand God's purpose for their lives. If you have no church, we invite you to join with us in discovering that God Himself is our hope; in Him we find true joy and peace.